Free Full-Length CPC (Certified Professional Coder) Practice Exam (2023)
Looking for CPC practice? Our full-length, interactive CPC practice exam consists of 100 questions across 17 categories.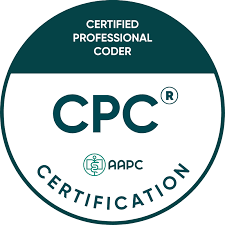 Welcome to our first full-length CPC practice exam! We've designed this test to be as close to the real thing as possible, to help you get the most realistic and helpful practice and feedback possible.
Read on to learn how to use it for best results, or click here to skip down to the test questions and get started.
The CPC Exam has 100 questions from 17 categories
The exam is composed of 100 questions, drawn from the same 17 medical billing and coding categories you will see on the actual exam:
CPT 10000 - Integumentary System (Skin, nails, hair)
CPT 20000 - Musculoskeletal System
CPT 30000 - Respiratory System
CPT 40000 - Digestive
CPT 50000 - Reproductive
CPT 60000 - Nervous system
Anesthesia
Radiology
Lab pathology (Panels, drug testing, chemistry, transfusions_
Medical specialties (Immunizations, psychiatry, ophthalmology, cardivascular, pulmonary, genetics, chemotherapy)
Medical Terminology
Anatomy & Physiology
HCPCS Level II (Medicare-related codes)
ICD-10-CM Coding
Coding Guidelines (both ICD & CPT)
Compliance and Regulations (Medicare, HIPAA, national/local coverage, reimbursement, and RVUs)
Healthcare Law & Ethics
How long is the CPC exam?
The 2023 CPC exam is 4 hours long, done in 1 sitting.
How can I get the best results from this practice exam?
On the real CPC, you'll be either in your own personal space, taking the exam on a video call with the rest of the test-takers, or in a live test center with other test takers. The 2023 exam is 100 questions, done in a single sitting of 4 hours long.
To get the best results from this practice test, treat this full-length practice exam as if it was the real thing. Find a quiet room, and carve out a solid block of four hours where you will have total quiet, just like if you were taking the real exam.
Turn off your phone and let friends and family know that you will be unavailable, because you are taking the time to practice for the CPC.
Finally, try to complete the test in a single sitting. It's okay to take bathroom breaks, just like on the real exam, but try to eat about 2 hours beforehand
Practice tests will help you get used to the length and material of the real CPC
One of the largest reasons students find the CPC exam challenging is because of the length of the exam.
4 hours is a long time to sit and answer test questions at one stretch!
Taking a real, full-length practice test will help you get used to the length of the exam, and help you get your routine right for test day.
Take this practice exam as if it was the real thing, and you won't be surprised on test day - you'll be a seasoned pro!
How many times can I take the practice exam?
As many times as you like!
For those of you who want to do your absolute best, we recommend taking 3-5 different practice exams over 2-3 months.
Taking 3-5 exams will help get you intimately familiar with the structure of the CPC, and let you know what material you need to study. You'll have plenty of opportunity to study in between exams, and on test day, the real CPC will feel like old hat.
Take this practice test as many times as you like, and be sure to check out the rest of our CPC exam preparation materials as well.
Official CPC Practice Exam
Don't forget to use your CPT®, ICD-10-CM, and HCPCS Level II code books!
100 Questions (Suggested time: 4 hours)
My Results
Haven't completed the interactive CPC practice exam? Scroll up to complete the test!
Once you've completed, you'll see your score and a breakdown of questions here, to help you see where you did well, and where you could improve.
As always, we're cheering for you!
All done? Don't forget to get feedback!
Congrats on finishing your first CPC practice exam! Every bit of effort you put in is going to help you score better and continue on the path of becoming a medical billing and coding professional.
Once you've finished the test, take five minutes to reflect on what was easy for you, what was challenging this time, and where you could improve.
What was easy for me:
What was challenging for me:
What I could improve next time:
Think about types of questions that were hard, what questions you spent your time on, and any material that you might want to go back and review. Spending a little time doing this while the exam is fresh will help you figure out exactly what to do next.
What's next?
Feel free to use our feedback tool to see where you need to study up to score even better on your next exam!
Feeling ready for more practice? Pick a date on the calendar, and check out our second and third 100% free, exam-quality CPC exams.
We're cheering for you!