What is the CPC Exam (Certified Professional Coder)? [updated 2022]
The CPC is the most widely-accepted certificate in the medical coding world - which makes it a great choice for people trying to break into the field. In this article, we'll learn what the CPC exam is, what it covers, and how it's different from other exams.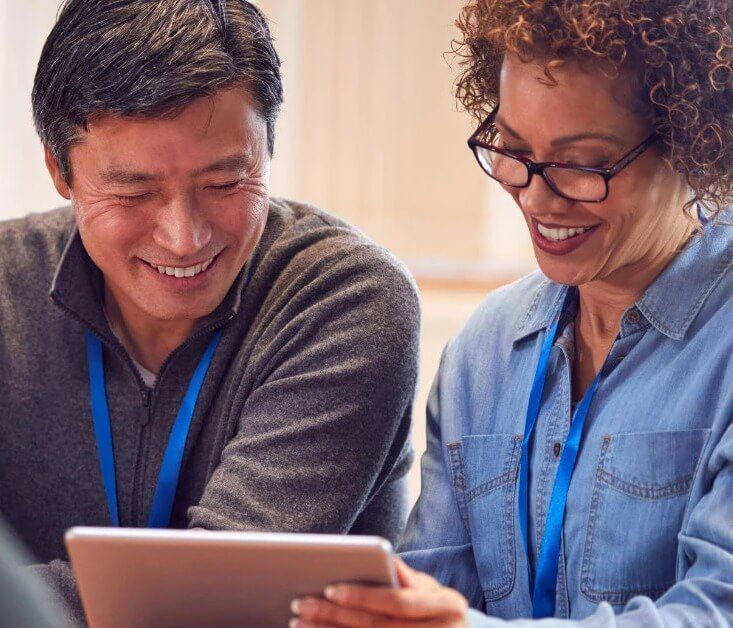 Who offers the CPC certification?
The CPC certification is offered by the AAPC, or American Academy of Professional Coders. It's designed to certify that you, the holder, demonstrate expertise in coding medical services and procedures performed by physicians.
What is on the CPC exam?
The CPC exam tests your knowledge of medical codes and medical terminology drawn from 17 subject areas (see below).
What is an example of a CPC exam question?
CPC exam questions test your ability to apply ICD-10-CM and other coding guidelines to medical procedures, such as surgical procedures, anesthesia, or other evaluation and management.
You'll be presented with a realistic scenario, and asked to find the correct code assignment for it. For example,
A 7-year-old child presents for a series of vaccines. The patient receives MMR and DTaP and counseling on vaccines. The correct CPT code assignment for this procedure is:

a. 90460, 90461
b. 90471, 90472
c. 90460, 90461x5
d. 90460x2, 90461x4
There are also compliance, procedure, and confidentiality-related questions on the exam, like:
You need a second opinion on coding a chart from your Coding Manager, who does not have access to the patient's records. You decide to e-mail a screenshot of the chart to the Coding Manager. What steps must you take to ensure that the patient's data is protected in your email?

a. Create a confidentiality notice in your email, asking an unintended recipient to delete the information
b. Follow all company guidelines to encrypt your email
c. Remove patient's name, date of birth, insurance ID#, SSN, address and patient number before emailing
d. All of the above
The entire exam is multiple choice, so you don't need to worry about free response.
How many questions are on the CPC exam?
The CPC examination consists of 100 multiple choice questions that cover 17 topics, including specific parts of the human anatomy, ICD-10, HCPCS Level II, medical guidelines, and practice management.
You'll have to answer 70%, or 70/100 of the questions, correctly in order to pass.
How long is the CPC exam?
The CPC exam is 4 hours long. It's done in one sitting if taken in person, and two sittings of 2 hours each if taken online.
How much does the CPC exam cost?
Taking the CPC exam costs $349 for one attempt, or $449 if you'd like to purchase two tried. You can book online or in person through the AAPC website.
You'll also have to be an AAPC member, which comes with a load of benefits, like local networking events and a private job board, though at the cost of $170.
Where can I take the CPC exam?
The CPC can be taken online or in person. You can find a CPC test center near you using the AAPC's Find A Location tool.
Can I take the CPC exam online?
Yes, the CPC can be taken online via the AAPC website. You will need reliable internet and an external webcam that can be positioned to show your face, hands, keyboard, and the area around the keyboard (about 10 inches).
Is the CPC exam open book?
Yes, the CPC exam is open book. You will not need to memorize every code. You are encouraged to use your ICD-10, CPT, and HCPCS code books as references during the exam.
However, you are not allowed to add any additional writing surface to the texts. Notes in the margins or on blank pages are permitted.
What will I need to take the CPC exam?
You will need your medical coding reference books, ideally tabbed and highlighted.
If you are taking the exam in person, you will also need #2 pencils, an eraser, photo ID, and your AAPC member ID. Please note that cell phones are also not allowed in the exam room.
If you are taking the exam online, you will need your computer and external webcam along with your CPT, ICD-10, and HCPCS books. You are also allowed to have a whiteboard, dry erase marker, and eraser, along with something to drink, during the exam.
How to prep for the CPC certification exam?
The best way to prep is to have studied thoroughly beforehand. We highly recommend the AAPC's official prep course as the best way to study.
80% of students who take the AAPC's course as self-study pass on their first try, whereas 96% who take the instructor-led version report passing on their first try. See our article for more CPC study tips.
Frequently Asked Questions about the CPC Certification exam
Below please find answers to some frequently asked questions.
What does the CPC certification prepare you for?
The CPC certification prepares you for medical billing and coding work in a physician practice. Because it is the most widely-recognized medical coding certification, graduates work in many different positions throughout the healthcare field. Many graduates find roles in surgical offices, general practitioners' clinics, or with practices that specialize in radiology or anesthesia.
What is the average salary for CPC certificate holders?
In 2022, candidates with CPC credentials made an average of $58,000, compared to $47,000 without any credential.
These salaries can vary greatly by state. For example, CPC holders in California make an average of $66,000, while CPC holders working in Colorado brought home an average of $59,500.
The state with the highest average salary for Certified Professional Coders is Washington, D.C., with a salary of nearly $71,000/year. The state with the lowest average salary for CPC holders is Mississippi, with a salary of about $46,000/year.
Is the CPC exam hard?
It's about as hard as any other medical examination! But that doesn't mean it's insurmountable. The exam has a structure and tricks to it, just like any other exam. Make sure to highlight and tab your notes, check out our Study Guide for the CPC, and take at least 3 practice tests in realistic conditions before registering for the real thing.
Want to maximize your chances at passing? Make sure to take the AAPC's official certification course before taking the exam. 80% of students who take the AAPC's course report passing the exam on their first try.
How long should I prep for the CPC exam?
Most students say 6 months, though we've seen students who study full-time pass in as few as 2 months.
Our general recommendation? Take your CPC certification course, then take a practice test. If you pass and feel good, you might be ready for the real thing. If you don't, then you might benefit from a bit more time studying your terminology and medical systems.
How will I know when I'm ready to take the CPC exam?
You'll know you're ready when you feel ready! That said, we recommend being "ready" after you've already taken 2-3 practice exams and scored above 70% on each of them.
If you're scoring below 70, take a break, review your guidelines and terms, and come back to the practice tests in about a week. You'll be surprised at how much you can improve!
Is there a recommended CPC exam study guide?
There is! AAPC's 385-page study guide reviews each section of the CPC exam in detail, providing practical examples, sample questions, and test-taking techniques.
We don't recommend memorizing this guide or using the guide over a course + practice test, but it can be a very helpful tool for studying up on a specific domain once you've taken a practice test and know what areas you have to brush up on.
Where can I find CPC exam practice tests?
We're huge fans of practice tests - they're one of the keys to passing on your first try. Here's a list of some approved practice tests resources for you:
We recommend trying Tests.com and CareerCoders first to get your feet wet, then moving on to PracticeQuiz and the AAPC's official practice tests once you feel ready.
3 practice tests is plenty to figure out if you're ready to pass or need more practice. If you need more practice, check out Contempo Coding for video or PocketPrep for mobile quizzing. Identify the learning modality that works best for you, identify the subject area that needs your attention, and go to town until you feel ready for the next practice test!
How many times can you take the CPC exam?
As many times as you like! There is no penalty for taking the exam more than once. And as soon as you pass once, you are certified.
That said, you will have to pay for each exam sitting, so we recommend practicing as much as possible before taking the real thing!
How long to get CPC exam results?
If you take the test online, results should be available to you within 5 business days. You can find your test score on the AAPC website, under MyAAPC > Exams in the exam details.
If you take the test in person, exam results are normally released 7 to 10 business days after the exam has taken place. You can call the AAPC at +1 (800) 626-2633 to find out how to access your results.
What are the 17 subject areas tested on the CPC examination?
Integumentary system procedures (Skin, nails, hair) - CPT 10,000 Series
Musculoskeletal system procedures - CPT 20,000 Series
Respiratory system procedures - CPT 30,000 Series
Digestive system procedures - CPT 40,000 Series
Reproductive system procedures - CPT 50,000 Series
Nervous system procedures - CPT 60,000 Series
Evaluation and management procedures (Outpatient, hospital, critical care, skilled nursing, neonatal, etc.)
Anesthesia procedures
Radiology procedures
Laboratory pathology (Disease panels, drug testing, chemistry, transfusions, etc.)
Medical specialties (Immunizations, psychiatry, ophthalmology, cardivascular, pulmonary, genetics, chemotherapy, etc.)
Medical terminology
Anatomy
ICD-10-CM diagnosis (10 questions)
HCPCS Level II (modifiers and professional services for Medicare) (5 questions)
Coding guidelines (ICD-10 and CPT) (6 questions)
Compliance and regulations (Medicare, HIPAA, national/local coverage, RVUs) (5 questions)
What should I do after certification?
Anything you want! As a certified professional coder, you'll be qualified for all sorts of positions with starting salaries of up to $76,000. Check out our State-by-State guide and our Recent Job Postings here.
That said, you can always pursue more certifications if you'd like to increase your salary even further, or are considering a career in management. The AAPC lists the following salary increases for the following certifications:
CPPM - $71,000
CPCO - $80,500
CPMA - $70,000
CDCO - $74,000
CPC-I - $75,000
You can also expect your salary to increase with experience. For example, the AAPC notes that Certified Professional Coder salaries rise nearly 11% after 4-5 years of experience, and 15% after 8-10 years. That's an increase of $10-15,000 per year, with no additional certification.
Can I get a discount on the CPC exam?
Yes! AAPC members get $100 off exam registration, and can get it for free with the practice test package on their website. Other discounts are also available for members.