Becoming a Medical Coder: Requirements for the CPC Exam
Taking the Certified Professional Coder exam can seem like a big deal (and it is!), but you should have no worries about signing up and taking it whenever you feel ready.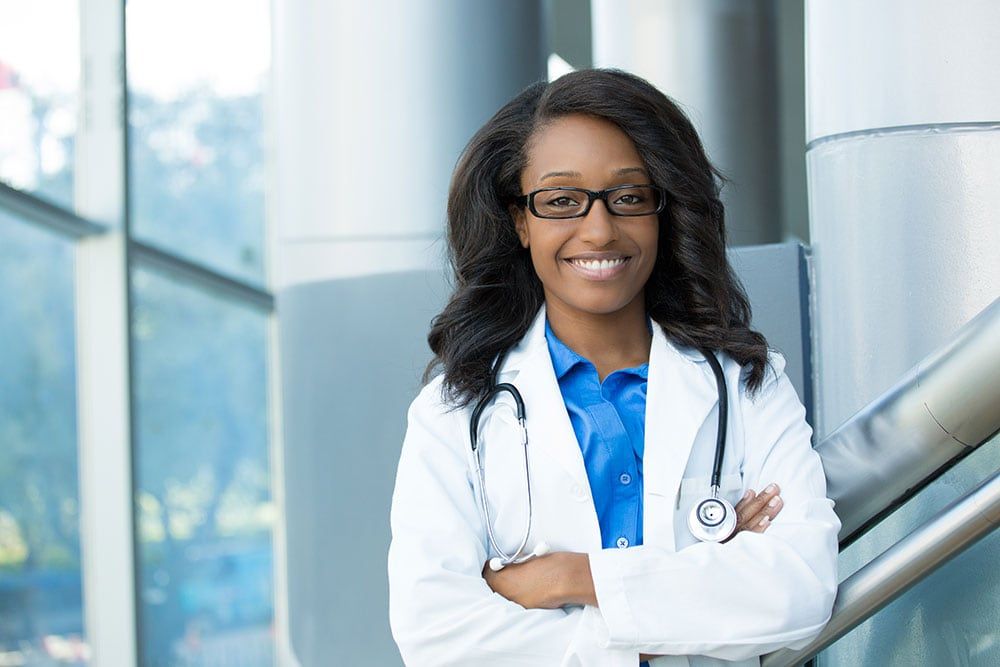 Read on for info on what's required for the CPC exam, how to get your CPC-A and CPC certification, and what to do once you have it.
What are the requirements for CPC exam?
There are no requirements to take the CPC exam. However, it is recommended that aspiring medical coders take a medical coding prep course to learn the material, reference tools, and habits that you'll need to become a successful medical coder! You can check out our full-length guide to becoming a medical biller or coder if you'd like more information, or read on to find out more.
On the test day itself, medical coders are only required to bring your approved coding books: the AMA's CPT® Professional Edition book, plus your favorite edition of the ICD-10-CM and HCPCS Level II code manuals. You'll need each of these books, preferably tabbed with your choice of coding system, as well as your computer, a glass of water, and a webcam if taking the test online. Best of luck!
Can anyone take the CPC exam?
Anyone can take the CPC exam at any time just by registering through the AAPC, though if you pass the exam and have fewer than 2 years of work experience in medical coding, you'll receive the CPC-A credential (for Apprentice).
Once you have accumulated at least 2 years of coding experience (or 1 year, plus at least 80 hours of a medical coding training program or preparation course), you can send a letter from your employer to the AAPC, and they'll provide you with the full CPC medical coding certification.
Please note that you'll also have to be a member of the AAPC in order to register for the CPC exam. Membership is $125-$190/year through the AAPC website, and has a number of other benefits, like networking events and discounts on the Certified Professional Coder and other AAPC-sponsored exams as well!
When can you take the CPC exam?
You can take the CPC exam at any time! It's typically recommended to have completed a medical coding training program or certification prep course first to learn the course material, but anyone is welcome to take the CPC exam whenever they like.
The CPC is offered monthly in-person and more frequently online. To check for dates in your area or to register for the exam itself, check the AAPC's Search for an Exam tool.
How many attempts for the CPC exam?
You can take the CPC exam as many times as you like! Each entry fee entitles you to take the test once, and if you don't pass the first time, just schedule another test for a few months in the future.
It is possible to schedule a followup exam as soon as a week after the first -- however, we recommend spending some time preparing and reviewing your credentialing course material and coding guidelines and practices, like tabbing and highlighting, to pump up your skills for the retake! Check out this thread from the AAPC forums for some advice from real people who changed their approach and succeeded in getting their CPC on the second retry!
Can you take CPC exam without going to school?
Yes! Anyone is eligible to take the CPC without having gone to school. You do not have to have a four-year or associate degree, certification, professional experience, or credential to take the CPC. It's part of what makes medical coding and becoming a certified professional coder so great!
However, we highly recommend taking a prep or credentialing course like the AAPC's -- not only because it prepares you to pass the CPC, but because taking it shaves a full year of required medical coding experience off your CPC-A requirement, and lets you start work as a fully credentialed CPC an entire year faster than without it! An 80-hour CPC credentialing course is the jet fuel to getting started as a Certified Professional Coder.
Can I take the CPC exam with no experience?
Yes! Anyone can take the CPC certification exam with no medical coding experience at all. However, we highly recommend taking a CPC credentialing course to get ahead of the curve -- not just because it prepares you well for passing the CPC - but because it also shaves a whole year off of your work experience requirement to drop the CPC-A and become a full CPC!
Registering for the CPC exam
How do I register for the CPC exam? Simply go to this page on the AAPC website, and click "Schedule Exam". The test costs $349 to take it once, or $449 for two attempts (if needed).
Make sure you're an AAPC member as well! Because the test is administered by the American Academy of Professional Coders, you'll have to be an AAPC member to take the test.
When can I expect my CPC exam results?
You can expect your CPC test results within 7-10 business days after taking the exam. This goes for both paper and digital/online test takers. Just log in - the AAPC will post your results on your Account Dashboard under Courses and Exams. A passing score is 70% (70/100 questions). You should get a notification or email when your results are available to view!
Once you have passed, your diploma and coding certificate will be sent to you in the mail.
What happens after I take the CPC exam?
After you take the CPC and get your CPC credential, you're ready to start coding!
If you have less than two years of professional experience, you likely received the CPC-A (CPC Apprentice) credential. If this is you, your next steps are to complete AAPC's Practicode, as well as 1 year of work experience or an equivalent credentialing course, so you can get the "A" dropped and be a full CPC - and start enjoying the increased responsibility and financial benefits that come with it!
Even if you don't wish to go the Practicode route, you're still qualified to begin working in the organization of your choice as a CPC-A. Many workplaces have special programs where you can learn from more experienced coders, and gain on the job experience in diagnostic coding, procedural coding, hospital billing, and gain experience working with medical records and medical providers. Once you're ready (and have at least 2 years' coding experience or the equivalent), you can apply to have the "A" dropped, and become a fully certified coder.
As a fully certified coder with your CPC designation, you have many options available to you! Congrats on becoming certified, and taking the next step in your medical billing and coding journey. You're ready to pursue higher roles, further medical coding certifications, and, if you choose, new roles in physician offices, emergency department, or other settings that appeal to you. With your CPC credential in hand, you'll be a much more attractive candidate to employers looking for their next medical coder or biller.
Continuing education units
Now that you're officially certified, you'll have to maintain that certification! You can pick up continuing education units (CEUs) by attending training seminars, courses, conferences, and other professional and industry events. They're also a great way to meet other coders on your coding journey, and learn about their workplaces, careers, and other aspects of medical coding that you might find interesting.
You'll need 36 CEUs every 2 years to remain certified. Check out our list of the best ways to have fun in medical coding (and earn CEUs too!). Bring a friend to make it even more enjoyable!
Best of luck!
If there's anything you'd like to know about the CPC or preparing for it, we want to hear about it! Shoot us an email at medicalcodingace@gmail.com and who knows - your question or topic could be featured in our next article.
Wishing you best of luck in your coding and billing career and - Keep On Coding!